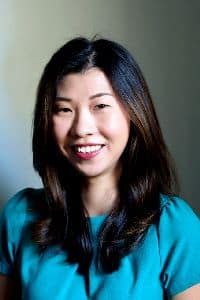 Agnes Teo
Clinical Psychologist
M Psychology Clinical (Aus)
BSc (Psychology) (Aus)
---
Agnes Teo is a Clinical Psychologist and Program Manager at Think Kids. She is a member of the Australian Psychological Society and the Singapore Psychological Society. Agnes is trained in Applied Behavioural Analysis (ABA). She is also qualified to administer a range of psychometric assessments (e.g., ADI-R, ADOS-II, WISC, WIAT) for adults and children with different needs.
Agnes has been working with children, teenagers, and adults with Autism and other special needs (such as ADHD, learning difficulties, and intellectual disabilities) for the past 10 years. She has worked in various settings including private practice, a voluntary welfare organisation and hospitals. Her work with these individuals covers an extensive range of issues such as behavioural difficulties, psychological issues, sexuality education, as well as preparation for higher education and open employment.
Aside from her clinical work, Agnes is certified in ABA. She is trained to design and conduct programs that are designed to address the specific needs of each child. As a Program Manager, she oversees and ensures that programs are implemented smoothly. She also supervises and provides training to Case Supervisors and therapists. Agnes has worked with clients internationally to provide support for parents and caregivers.
Agnes has conducted various workshops and trainings for parents and caregivers, therapists, teachers and allied-health staff. Additionally, she has given talks to further the understanding of Psychology in Singapore. She has also been quoted in local publications and featured in media.
Agnes is fluent in both English and Mandarin.