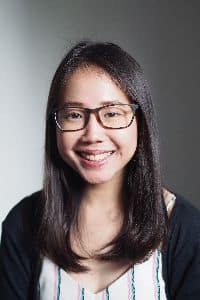 Alicia Lim
Behavioural Therapist
BA Sociology (Specialising in Health and Society)
Diploma in Psychology
---
Alicia is a Behavioural Therapist with Think Kids. She graduated with Bachelors of Arts in Sociology, specialising in Health and Society from University At Buffalo, State of New York.
Alicia has over 6 years of experience working with children from various backgrounds, cultures and ages. She believes in taking a dynamic approach in helping young children and individuals with special needs to reach their highest potential. Alicia works closely with families, psychologists and allied healthcare professionals in the application and implementation of early intervention programs.
Alicia has worked in various preschools and brings with her an eclectic teaching style.  She is experienced dealing with a wide range of children, including, Autism Spectrum Disorder (ASD), Down Syndrome, Attention Deficit Hyperactivity Disorder (ADHD) and other related disorders.
She is a strong advocate of early intervention and utilising evidence based approaches such as Applied Behavioural Analysis (ABA) when working with children to help maximize learning.
Alicia conducts social skills groups and facilitates guided playdates to equip children with the appropriate tools in social communication, problem solving and interaction.
In her spare time, Alicia participates in overseas mission work to help families in need and conducts outreach programs.