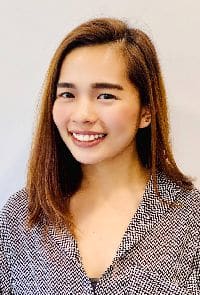 Amanda Soh Zhi Yi
Case Supervisor
BA (Psychology)
---
Amanda is a Case Supervisor with Think Kids. She graduated with Bachelors of Arts in Psychology (Latin Hons) from the University at Buffalo, State of New York.
Amanda is experienced working with children of different ages and development needs. She is trained in developing social and interactive skills of young individuals to aid in their day-to-day activities. Amanda works closely with Psychologists and other healthcare providers (e.g., Occupational and Speech therapists) in early intervention programmes.
Amanda has worked with children diagnosed with Autistic Spectrum Disorder (ASD), Attention Deficit Hyperactivity Disorder (ADHD), Global Development Delay (GDD) and other related developmental disorders. She has facilitated camps for both mainstream and special needs children aimed at social and behavioural interaction.
Amanda has experience working closely with both children and families (local and expatriate) from various multicultural backgrounds. She is a firm believer that special needs children can reach their full potential through proper guidance and support.
During her free time, Amanda conducts Zumba classes and attends dance classes. She is fluent in both English and Mandarin.