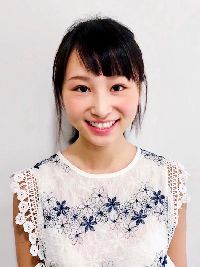 Cherlyn Hoo Wen Qing
Behavioural Therapist
B Science (Psychology) (Aus)
---
Cherlyn is a Behavioural Therapist with Think Kids. She graduated with a Bachelor in Science (Psychology) from Australian National University, Canberra.
Cherlyn brings with her over 3 years of experience in an enrichment program where she provided moral and educational lessons to children aged 1 year and above. She believes that a child learns best in a positive and fun environment. Hence, to help spark children's interest and curiosity, she believes it is important to make learning fun through the use of different learning mediums.
Through her passion of working with children and individuals with special needs, Cherlyn has devoted her time volunteering and working closely with specialists from Singapore's restructured mental hospital. She has also completed internship programs working alongside teachers at an autism-focused school.
Cherlyn understands the importance of taking an eclectic approach through patience, consistency, and a well-rounded customized program, to help each child reach their full growth and developmental potential.
As a therapist, Cherlyn is a firm believer in the importance of working closely with the caregivers of the child to build the most conducive environment for them to learn. Cherlyn has worked with families of various multicultural backgrounds.
During her free time, Cherlyn immerses herself in her self-taught Japanese language and enjoys hot yoga classes.
She is also fluent in both English and Mandarin (spoken and written).