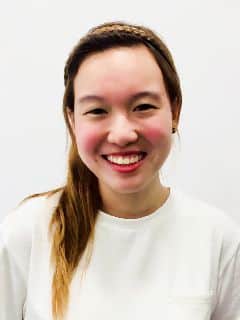 Cheyanne Tan
Behavioural Therapist
BA Psychology
---
Cheyenne is a Behavioural Therapist with Think Kids. She graduated with a Bachelor of Arts in Psychology from University at Buffalo (Singapore Institute of Management Global).
During her college days, Cheyenne led her class in organizing community service outings to various special needs organizations. It was there when she first interacted with people of special needs and gained an interest in pursuing her studies in the field of Psychology.
Cheyenne is a strong advocate of ABA interventions in a child's learning, and has worked closely with families with special needs children in the delivery and application of ABA techniques to help maximise their learning potentials. She conducted home based therapy sessions with children using learning methods like Picture Exchange Communication System (PECS) and other visual aids to customise schedules according to the child's learning ability. She also performed school shadowing for special needs children placed in mainstream schools, working together with parents and psychologists to implement various strategies. Her experience as a private tutor for primary school children allowed her to recognise that each child has different learning styles and that each child is unique.
Over the weekends, Cheyenne volunteers in her church's writing ministry and special needs ministry.
She is also proficient in English and Mandarin.