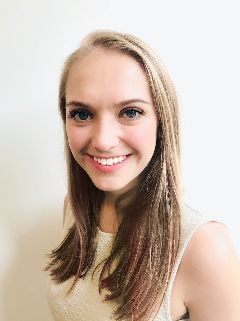 Erin Wolf
Behavioural Therapist
BA (Psychology)
Graduate Diploma in Psychology
---
Erin is a Behavioural Therapist at Think Kids. She holds a Bachelor of Arts in Psychology from the University of Melbourne and is currently completing a Graduate Diploma of Psychology Advanced from Monash University.
Having lived, studied and worked aboard, Erin has had the opportunity to work with children of varying ages, of diverse multicultural backgrounds with different developmental needs. She has worked closely with allied health professionals as a Teacher's Aid providing targeted one-on-one intervention lessons for children with ASD and other inherent learning difficulties at a primary school in Brisbane, Australia.
Professionally, Erin has also worked as a Supervisor at recreational out of school programs with young children in Indonesia. Through her work, Erin has seen that children all develop at their own pace. She advocates an individualised approach and believes it is her role to assist the children she works with to reach their full potential in a way that excites them.
Erin grew up in Australia, has lived in Singapore and Indonesia. Outside of work, Erin loves searching for the best meals and cafes across Singapore. She endeavours to pursue her Masters in the field of Psychology.
Erin is fluent in English, proficient in Bahasa Indonesian and understands basic Mandarin.