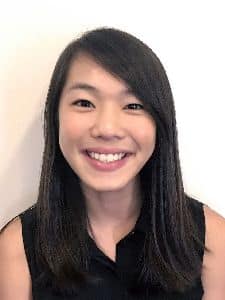 Gladys Koh
Behavioural Therapist
B Arts (Hons) in Psychology
---
Gladys is a Behavioural Therapist with Think Kids. She graduated with a Bachelor of Arts in Psychology (Hons) from Nanyang Technological University.
Gladys is experienced working with both mainstream and special needs children from different backgrounds and ages in both private and public settings. She has assisted in administering standardised psychological and cognitive testing for young children, as well as, testing for learning and behavioural difficulties. Gladys is trained in providing academic and social skills support, such as, facilitating games and activities to develop core values and character building for children.
While completing her undergraduate studies, Gladys volunteered at a government funded special needs school for autism and special needs where she assisted with facilitating and conducting activities at day camps and field trips. These experiences have developed her skills in engaging and communicating with children with differing needs and disabilities.
Gladys strongly believes that children with special can live up to their fullest potential given the appropriate nurturing, guidance and exposure.
Gladys is proficient in English and Mandarin. In her free time Gladys enjoys playing a number of sports competitively.