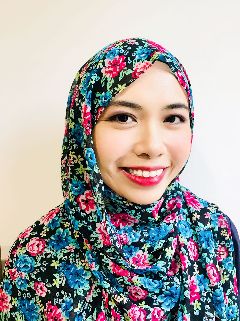 Hidayah Yusoff
Case Supervisor
BA (Hons) Psychology
Diploma in Child Psychology & Early Education
---
Hidayah is a Case Supervisor at Think Kids. She holds a Bachelor's Degree in Psychology (Nanyang Technological University) with a Minor in Education Studies (National Institute of Education). Hidayah also has a Diploma in Child Psychology and Early Education (Ngee Ann Polytechnic).
Hidayah has worked with typical and atypical children for over 9 years. She is ABA trained and has been working as a behavioural therapist for several years. Hidayah has positively impacted the lives of a number of children and their families, and has dealt with a variety of challenging behaviours. She has worked closely with families from various multicultural backgrounds.
Thorough her dedication to the field of early childhood development, Hidayah has spent time interning at a Children's Hospital during her undergrad years assisting with the Developmental Support Programs (DSP) for preschoolers with developmental delays. There, she collaborated with psychologists and therapists in the assessment and intervention of children with developmental and behavioural concerns.
Hidayah is an advocate of mainstream integration; she has worked collaboratively with Primary Health and Community Services for early identification of these children to facilitate early intervention. She also assisted with research, planning of programs, and production of materials to be used by teachers for these children in mainstream preschools.
In her years of experience dealing with children with special needs, Hidayah greatly believes in building rapport with children – making their learning experience fun, enjoyable and play-based (amidst structured work) to encourage social interaction and to develop a sense of love towards learning. During her spare time, Hidayah enjoys reading self-help books, having deep reflections about life, and baking.
Hidayah is fluent in both English and Malay.