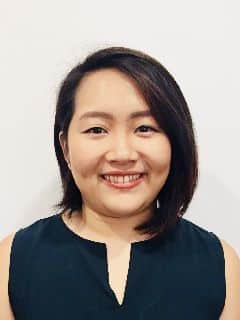 Joan Seah
Behavioural Therapist
BA Psychology (Hon)
---
Joan is a Behavioural Therapist with Think Kids. She graduated with a Bachelor of Arts in Psychology (Hons) from Nanyang Technological University.
Joan has experience in working with both mainstream and special needs children from a variety of backgrounds, ages and developmental needs. She has assisted in administering standardized cognitive and literacy assessments to school-going children with language disabilities. Joan is trained in providing academic support to children with Autism Spectrum Disorder (ASD), such as, assisting with classroom behavior management and creating materials that enable more effective learning.
While completing her undergraduate studies, Joan has participated in self-initiated volunteer trips to Thailand where she taught conversational English through story-telling as well as organized dynamic games and activities to foster team-building among the students. These experiences have honed her ability to engage and communicate with children of different needs and abilities.
Joan believes that every child is their own unique set of strengths and that with support tailored to their specific needs, each child can achieve their full potential. She also strongly advocates the active involvement of caregivers as their love and support is essential in aiding the child's development and progress.
Joan is proficient in English and Mandarin. In her free time, she enjoys creative pursuits such as various craft projects and card-making.