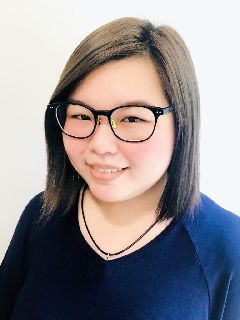 Muenrew Narathorn (Nara)
Behavioural Therapist
Professional Diploma In Early Childhood Care And Education
Diploma In Early Psychology
---
Nara is a Behavioural Therapist at Think Kids. She holds a Diploma in Psychology from the Management Development Institute of Singapore and Diploma in Early Childhood Education – Teaching from the Asian International College.
Through her passion and dedication for working with children, Nara brings with her over 5 years of extensive experience working closely with children at a global pre-school here in Singapore and in Harbin, China.
As an early childhood professional, Nara strives to provide the best quality of education and care for children while fostering an affirmative partnership with families. She feels privileged to have worked with children of varying needs and families of various multi-cultural backgrounds.
Nara strives to create opportunities for hands-on experience that evokes investigation, discovery and experimentation in the process of knowledge acquisition. She hopes to be able to facilitate their curiosity and nurture their character through role modelling, patience and guidance.
In her free time she has devoted her time volunteering in community development programs (Cambodia), helped fundarise money for the visually handicapped and has spent time providing help to individuals suffering from mental health issues at a local hospital.
Nara is fluent in both English and Mandarin (spoken and written).