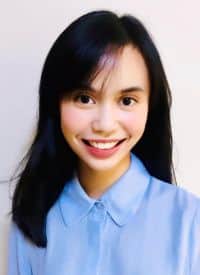 Natasha Nurul
Behavioural Therapist
Dip (Counselling)
BA (Psychology)
---
Natasha is a Behavioural Therapist at Think Kids. She holds a Diploma in Counselling and Bachelor of Arts in Psychology degree from Murdoch University (Perth, Western Australia).
Natasha believes that every child is a unique star that requires affection, care and dedication to thrive in life. Early childhood experiences play a crucial role in influencing how a child relates, understand and copes with the information presented, as such, Natasha aims to provide a positive and supportive learning experience for each and every child.
Natasha has experience working with both local and international children as well as adults. She has worked with children and families of various cultural and multi-national backgrounds. Through working with a diverse range of individuals, she's learnt to anticipate individual needs and adapt to any given situation.
Natasha hopes to make a meaningful difference to children of special needs by helping them to build confidence and integrate seamlessly into society. She believes that each child has their own learning potential and she feels privileged to have the opportunity to guide them towards achieving their best.
Natasha devotes some of her free time volunteering at a restructured hospital. She participates in reading time, music therapy, as well as, spending time with the patients. She finds her time very rewarding as it has allowed her to work closely with individuals with a variety of needs.
Natasha is fluent in both English and Malay. She loves animals and enjoys playing with her pet cat, Emon.