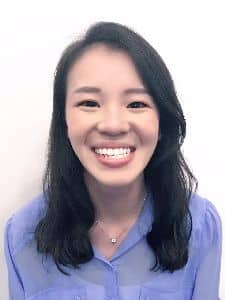 Paige Lim
Behavioural Therapist
B Arts (Hons) in Psychology (AUS)
Diploma Early Childhood Studies
---
Paige is a Behavioural Therapist at Think Kids. She graduated with a Bachelor of Arts (Hons) in Psychology from The University of Queensland and holds a diploma in Early Childhood Studies from Temasek Polytechnic.
Paige's experience includes working with children in both mainstream and special needs schools from diverse backgrounds, cultures and ages.
Paige has worked in various preschools assisting and conducting activities and lessons. She also has experience delivering intervention programs to children with Autism Spectrum Disorder (ASD) and varying developmental special needs in individual and group settings utilising principles of Applied Behavior Analysis (ABA), Structured Teaching (TEACCH) and Picture Exchange Communication System (PECS).
Paige believes that it is important to understand the needs of each individual to best provide help and support. Through her commitment and passion, Paige believes in the active involvement of all stakeholders is essential in helping improve and harness the overall well-being for any child.
Paige is proficient in English and Mandarin. During her free time she likes to keep herself active and enjoys playing a number of sports.