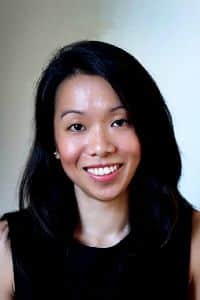 Pamela See
Educational & Developmental Psychologist / Director
M Psychology (Ed & Dev) (Aus)
Graduate Diploma of Education
B Psychology, BA (Psychology)
AHPRA, MAPS, MSPS, Cert ABA
---
Pamela See is an Educational & Developmental Psychologist / Director and a founding partner at Think Kids.
Pamela is also one of the founding partners of Think Psychological Services, a leading private psychological practice for children and adults in Singapore.
Pamela holds a Masters in Psychology (Educational & Developmental) and a Graduate Diploma in Education. She is registered Psychologist with the Australian Psychological Society (MAPS), AHPRA – Psychology Board of Australia, is a full member of Singapore Psychological Society (SPS) and certified in Applied Behavioural Analysis (ABA).
Pamela has extensive experience working with children with Autism and other learning difficulties in Australia, Singapore and across Southeast Asia. She also works with children to help them cope with school stresses and who may have anxiety and/or depression. She is certified to administer a wide range of psychometric assessments for children such as Autism Diagnostic Observation Schedule (ADOS), Autism Diagnostic Interview (ADI-R), Clinical Evaluation of Language Fundamentals, Stanford Binet, WISC and various other abilities tests.
Pamela has been in the field of Applied Behavioural Analysis (ABA) for the past 10 years. She is extensively trained in designing behavioural programs in all areas of development, education and behaviour. In addition to providing therapy to children with disabilities, Pamela also supervises Case Supervisors/therapists and oversees implementation of the programs.
Pamela has worked closely with Singapore schools and government agencies where she assessed children with Autism, learning difficulties, attention problems, language difficulties and intellectual disabilities. In addition, she has helped successfully integrate many young expat and local children with special needs into the mainstream school system in Singapore (both public and private), in addition to, providing on-going counselling and support services to their families.
Pamela regularly conducts workshops for both parents and teachers on topics such as challenging behaviours and managing students with learning and developmental difficulties. In her dedication to the field of child development, she regularly attends several conferences internationally on various topics of mental help and child development issues.
Pamela is often featured and quoted in Singapore media on topics relating to child development, education and parenting issues.