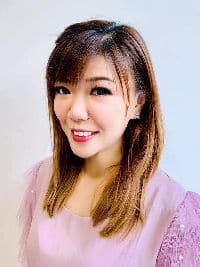 Patsy Mok Tsang
Educational Psychologist
Doctorate in School Psychology (USA)
PGDip (School Psychology) (USA)
M Science (School Psychology with Early Intervention Specialization) (USA)
B Science (Psychology with Applied Behavior Analysis Specialization) (USA)
B Science (Psychology) (HK - USA)
---
Patsy is an Educational Psychologist at Think Kids. Patsy holds a doctorate in School Psychology. She is a Licensed Educational Psychologist and Nationally Certified School Psychologist from the United States. She has years of experience providing psychological services within schools, private neuropsychological assessment centres, and acute psychiatric clinical units, working with children and adolescents from diverse backgrounds on issues ranging from learning difficulties and developmental challenges to depression, anxiety, and behavioural management to interpersonal relationship and trauma adjustment issues.
Patsy is highly skilled in a variety of neuropsychological areas. She specializes in the assessments of children who are suspected to have Learning Disorders, Attention Deficit Hyperactive Disorders, Autism Spectrum Disorders, and significant emotional and behavioural challenges. As an educational psychologist, Patsy sees psychological assessment as the centrepiece of a potent, short-term intervention for families of children with special needs. She seeks to make assessment an acceptable and beneficial experience for clients through collaboratively involving them in the assessment process and helping make meaning of the findings in relation to their everyday lives.
Patsy also has significant experience in facilitating individual and group psychotherapy using various techniques, including Cognitive Behavioral Therapy and Dialectical behaviour therapy.
Through hard work and dedication Patsy has received multiple awards as a school psychologist and participated in several publications including a Massachusetts Department of Education guide on special education– "Is special education right for your children?"
Fluent in English, Cantonese, and Mandarin.