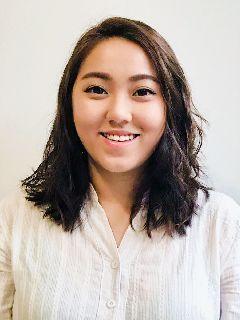 Samantha See
Behavioural Therapist
B.A. in Psychology
---
Samantha is a Behavioural Therapist with Think Kids. She graduated with a Bachelors of Arts in Psychology from Murdoch University (Murdoch, Western Australia). She believes in the importance of early intervention in helping bridge the gaps in a child's learning, and as such, aims to provide the best learning experience for any child.
Working with youths and young children has always been a joy to Samantha. She believes that there is a silver lining in every situation, which comes knocking as an opportunity to discover or learn new skills. Every child deserves the right to strive for their best, and she feels privileged to be a part of their learning process.
Samantha hopes to make an impactful difference in the children's quality of life by helping them gain independence and successful social integration. She has studied, lived and worked internationally, and enjoys immersing herself into different cultures. Due to her experience, she has worked closely with both children and families from various backgrounds.
Samantha is proficient in both English and Mandarin. She loves to spend her time watching musicals or pretending to be in one…