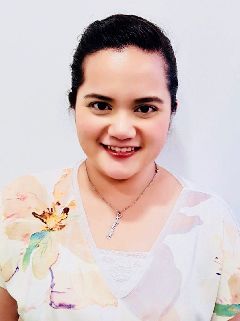 Siti Aisyah MS
Behavioural Therapist
B Psychology
Dip Chemical Process Technology
---
Aisyah is a Behavioural Therapist at Think Kids. She graduated with a Bachelors of Arts in Psychology from Murdoch University (Kaplan Singapore).
Aisyah has over 4 years of experience working with children and youths of all ages from a variety of backgrounds, ranging from persons with special needs to at-risk youths. In her passion for working with children and youths, she has conducted leadership and self-enrichment workshops in many primary and secondary schools in Singapore, as well as, facilitated camps and mentorship programs.
Through her dedication in working with individuals with special needs, she's taught social-emotional development skills to high risk and special needs students utilising techniques for which she received training in Ireland.
Aisyah is an advocate of early intervention, and strongly believes that children with special needs have unlimited potential to excel given proper guidance and nurturing.
Aisyah hopes to make an impactful difference in the lives of the children she'll be working with and improve their quality of life through independence and successful social integration.
During her free time, Aisyah volunteers with certain community centres running community involvement programs. She also enjoys musicals and theatre.