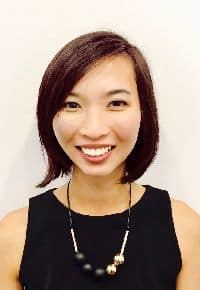 Su Liying (Hayley)
Educational Psychologist
M Educational Psychology
BA Psychology (Hons)
---
Su Liying (Hayley) is a psychologist at Think Kids, specialising in Educational Psychology. Hayley holds a Master of Educational Psychology from Australia. Hayley is registered with the Singapore Register of Psychologists (SRP) and the Psychology Board of Australia / Australian Health Practitioner Regulation Agency (AHPRA). She is also a member of the Singapore Psychological Society (SPS).
Hayley has experience working with children, families and educators in Singapore and Australia. Hayley believes in the importance of education, and she is passionate about helping students enjoy learning and school. Hayley uses her knowledge and expertise in learning processes and psycho-educational assessments to investigate students' learning profiles and provide interventions. Hayley also devotes to helping children with diagnosed neurodevelopmental conditions (e.g. Autism Spectrum Disorder, Attention-Deficit Hyperactivity Disorder, Specific Learning Disorder) understand and embrace their diagnoses, and manage the challenges. In particular, Hayley is trained and experienced in using the Essential Literacy Approach (ELA) literacy intervention programme to help students with dyslexia.
Hayley is a registered Circle of Security Parenting (COS-P) facilitator. Hayley practices a variety of therapy approaches in counselling, including Acceptance and Commitment Therapy and Cognitive Behavioural Therapy (CBT). Hayley strives to help children and families foster better relationships, build resilience and psychological wellbeing, and live values-driven lives.
Hayley has worked in several public and private schools, a not-for-profit agency and also an outpatient mental-health setting. Currently, Hayley continues to engage in training and development with professionals from both public and private sectors. Hayley is invested in developing her knowledge and skills continually, and to provide quality and professional services to a diverse clientele.
Hayley is proficient in English and Mandarin.