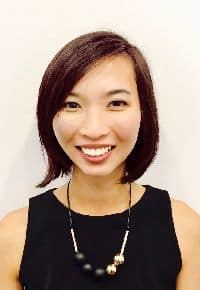 Su Liying (Hayley)
Educational Psychologist
M Educational Psychology
BA Psychology (Hons)
---
Su Liying (Hayley) is a psychologist at Think Kids, specialising in Educational Psychology.  Hayley holds a Master of Educational Psychology from Australia and is registered with the Psychology Board of Australia (AHPRA).  She is pending registration with the Singapore Psychological Society (SPS).
Hayley has experience in both Singapore and Australia working with children and young adults, across a wide range of psychological services, including, psychological assessments, individual counselling and group intervention.
In Singapore, Hayley has worked extensively with children who are underperforming academically, such as, design and implementation of reading programmes to increase a child's reading interest and skills. She also has extensive experience working with caregivers, teachers and volunteers to manage challenging classroom behaviours and to develop learning plans catered to unique learning profiles.
Hayley has also worked as a researcher with a mental health hospital, investigating evidence-based interventions for children and adolescents with behavioural difficulties, including, Attention-Deficit Hyperactivity Disorder (ADHD) and Autism Spectrum Disorder (ASD).
Hayley is qualified to administer a wide range of cognitive and academic assessments, such as Wechsler Intelligence Scale for Children (WISC) and Wechsler Individual Achievement Test (WIAT), amongst others. She is also trained in evidence-based therapy approaches, including, Cognitive Behavioural Therapy, Acceptance and Commitment Therapy, Solution-Focused Brief Therapy, etc.
Hayley has worked with clients with varied profiles and diverse ethnic backgrounds. She is proficient in both English and Mandarin.