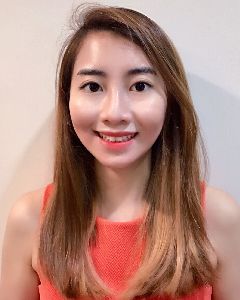 Vanessa Tang
Behavioural Therapist
B Science (Psychology)
---
Vanessa is a Behavioural Therapist at Think Kids. She graduated with a Bachelor of Social Sciences (Hons) in Psychology from National University of Singapore.
Vanessa has worked with both mainstream and special needs children from varied background, ages, spectrums, and developmental needs. She is experienced in administering intervention programs incorporating Applied Behaviour Analysis (ABA) and Picture Exchange Communication System (PECS).
Vanessa has undertaken several volunteering activities in both public and private sectors in both one-to-one and group settings. In addition to tutoring, she also assisted in organizing dynamic games and activities to develop and improve on social and independence skills. All these experiences enable her to quickly adapt therapy to best suit the needs of each individual child.
Vanessa believes that every child possesses a unique personality and areas of strength that will help them overcome challenges. She also believes that besides working with the child alone, active involvement of caregivers and a supportive network is crucial in pushing the child beyond their own boundaries and pursuing a positive life experience.
Vanessa is proficient in English, Mandarin, and Cantonese.