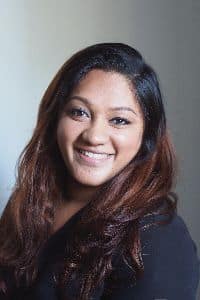 Vinitha Vincent Henry
Case Supervisor
BA (Psychology)
M (Guidance & Counselling) (Candidate)
---
Vini is a Case Supervisor with Think Kids and graduated with a Bachelors of Arts in Psychology. Through her interest in the field, she is currently completing her Masters in Guidance and Counselling.
Vini has over 7 years of experience working with children from different walks of life. Vini brings with her a repertoire of skills to engage and encourage individuals to thrive for their best. Specialising in the application of Applied Behavioural Analysis (ABA) for children and young adults with various special needs such as Autism Spectrum Disorder (ASD), Down Syndrome, Attention Deficit Hyperactivity Disorder (ADHD) and other related disorders.
As a Case Supervisor, Vini has woked with parents and different teams of behavioural therapists to execute various cases. She also works together with Think Kids clinicians, various educators and different experts in the arranging and usage of individualized programmes to enable every kid to achieve their most prominent potential.
Additionally, she conducts social skills groups to assist children in appropriate social communication and interaction skills. Vini also enjoys working with young individuals and has facilitated their transition back into the society through community visits and life skills training.
She regularly engages in social work activities such as providing study support for young children and has been actively involved in organizations such as Reach out Volunteers and Clarity Singapore. Aside from working with individuals of various age and multicultural back ground, Vini also travels regionally to provide ABA support to families of young children.
Vini believes that every with the right guidance and support will be able to reach their highest potential. She hopes to extend her skills set to help families in need and youths at risk.