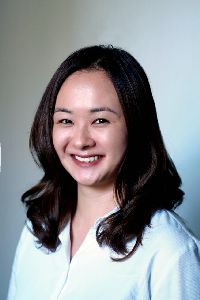 Vyda S. Chai
Clinical Psychologist / Director
M Psychology Clinical (Aus)
B Psychology (Aus)
B Science (Psychology) (Aus)
AHPRA, MAPS, MSPS, SRP, AACBT
---
Vyda Chai is a Clinical Psychologist / Director and a founding partner at Think Kids. Vyda is also one of the founding partners of Think Psychological Services, a leading private psychological practice for children and adults in Singapore.
Vyda holds a Masters in Psychology (Clinical). She is a registered Clinical Psychologist with the Australian Psychological Society (MAPS) and AHPRA – Psychology board of Australia and is a full member of Singapore Psychological Society (SPS). She is also a member of the Australian Association for Cognitive and Behavioural Therapy (AACBT).
Vyda is qualified to administer a wide range of psychometric tools (e.g. registered to use the ADI-R, ADOS, WISC, WIAT, etc.) for the clinical diagnosis of both children and adults.
Her clinical experience extends to clients of all ages and various needs. Vyda advocates the importance of early diagnosis and intervention for Autism. She has trained and has worked closely with families, schools and the community in the treatment and intervention for autism and related disorders.
Vyda has more than 16 years extensive experience and specialisation in diagnosis, psychological assessment and treatment of children with developmental disorders (such as, Autism, ADHD, amongst other developmental and clinical problems). She's worked with toddlers from 18 months to adults 60 years and above.
During her time in Singapore, Vyda has supervised and trained many therapists, parents and health professionals in the application of ABA techniques to help families cope and manage the challenging behaviours of their children.
Vyda volunteers in several outreach and awareness programs in the field of mental health. She regularly attends international conference to keep abreast with the latest evidence based treatment methods and techniques. She believes that special needs require special individualised attention and care.
Vyda is frequently quoted and featured in various Singapore media regarding a wide range of psychological matters for both adults and children.