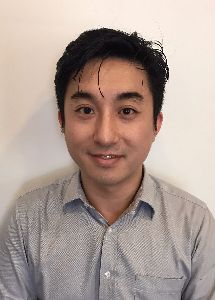 Wilkson Lam
Behavioural Therapist
BA (Psychology)
MA (Special & Inclusive Education)
---
Wilkson is a Behavioural Therapist with Think Kids.  He holds a Masters of Arts in Special and Inclusive Education from the University College London and a Bachelor of Arts in Psychology from the National University of Singapore.
Wilkson has over three years of experience in working with children and teenagers with Autism, ages ranging between 2 to young adults with varied levels of functionality and severity.  He is also familiar with children with other developmental disorders (such as GDD, ADHD, and Down syndrome), through his volunteer services with the local voluntary welfare organisaitons. Trained and specialized in the techniques of Applied Behaviour Analysis (ABA), Wilkson is proficient in conducting sessions using discrete-trial training, designing intervention programs, analyzing child's data and progress, and formulating individualized education plans (IEP).
He has worked with various organizations and stakeholders in the past (such as parents, practitioners, teachers, researchers, developers & school management staff) across a wide range of settings. This includes shadowing toddlers in pre-schools, providing support and training for parents and caregivers at home, and assisting teachers in special educational needs classrooms.
As an individual, Wilkson is very committed and passionate towards the cause of improving the life trajectory of the families and their children with special developmental needs. He believes that on top of quality early intervention, the active involvement of the caregivers, scaffolded by supportive services built around the needs of an individual family, are the keys to improving their life opportunities and outcomes.
Wilkson is fluent in English, Mandarin, and Cantonese.