We strive to bring out the best in your child.
---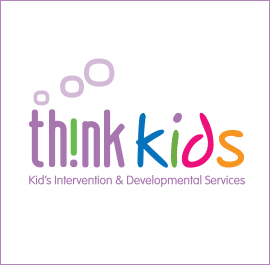 Think Kids was established  to provide quality early intervention and developmental services for children with special needs in Singapore.  We are driven by a mission to make a positive difference to children with special needs and their families.
Think Kids employs a disciplined approach to intervention and only implements proven, evidence based methods of treatment. In particular, Think Kids is an advocate of early intervention and Applied Behaviour Analysis (ABA).
At Think Kids we understand that every child is different and there is no "cookie-cutter" approach to intervention.  Each child must have a customised plan which considers their specific needs and abilities so that realistic developmental objectives can be established. Furthermore, these ABA programs need to be formulated and constantly monitored by appropriately qualified and experienced psychologists if the maximum benefit is to be achieved.
For this reason, Think Kids is one of the few ABA providers in Singapore to have registered clinical, educational and developmental psychologists permanently based locally and actively involved in the day-to-day monitoring of children's intervention programs. We are committed to providing these psychological resources to ensure that your child has the best opportunity to achieve their maximum potential.
In addition to our psychologists, Think Kids has also assembled an impressive team of Case Supervisors who each have extensive practical experience in administering and managing  ABA programs for children with special needs.  Our team is passionate about ongoing professional development to ensure they are abreast of the latest developments in ABA so they can deliver the highest level of care possible to your child.
Think Kids is closely affiliated with Think Psychological Services which is considered one of the leading private psychological and counselling practices in Singapore.
We can help any child in need of behaviour modification.
---
By focussing on the unique needs of each child, we are able to provide successful intervention and development services for children with a wide range of difficulties and diagnoses, including:
Autism Spectrum Disorder (including Asperger's syndrome)
Attention Deficit Hyperactivity Disorder (ADHD)
Intellectual Disabilities
Traumatic brain injury
Physical disabilities
Multi-sensory handicaps
Learning disabilities
Medical complexities
Transition/and or adjustment difficulties
Sibling conflicts and relationship building
Behavioural management for challenging behaviours
Our founders are internationally trained & registered psychologists.
---
Think Kids was founded by Vyda Chai (Clinical Psychologist) and Pamela See (Educational & Developmental Psychologist).
They are both registered psychologists in Singapore and Australia, and have passion for helping children and individuals with special needs achieve their full potential.
Prior to Think Kids, Vyda and Pamela were founding partners of Think Psychological Services, which is recognised as one of the leading private psychological practices in Singapore for both adults and children. They are both often featured and quoted in various media, including television and magazines, in relation to psychological issues in Singapore.
In addition to their day-to-day roles at Think Kids, Vyda and Pamela continue to lead the team at Think Psychological Services for the assessment and diagnosis of psychological and behaviour conditions in children, including, Autism Spectrum Disorder, ADHD, conduct disorder and neuro-developmental disorder, amongst others.
A reflection of the quality of their diagnostic capabilities and qualifications is demonstrated by Think Psychological Services  and Think Kids being a preferred provider of psychological assessments and diagnosis to a number of international and local schools in Singapore.